Use your own domain name on SimplyBook.me booking sites
30 5 月, 2017
462
6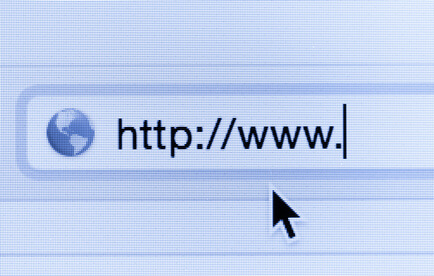 Have you recently created a beautiful simple appointment booking site at SimplyBook.me? Do you own a domain name that relates to your business and do you want to use this when you advertise your site for people to book with you?  It is now easier than ever to use your own domain name on SimplyBook.me booking sites with the domain name that you own and want to use! Simply go to additional features, scroll all the way down, and you will find a new feature called "Your own domain name and 3 years SSL". Click to purchase, and follow the instructions.
The price for own domain is only $199 and includes setup and 3 years of SSL usage. The SSL certificate guarantees secure communication between the server on your new domain and your clients.  Unfortunately as you will be on your own domain the certificates SimplyBook.me provides all users when they are using SimplyBook.me domain name can not be used. SSL communication is an absolute necessity for all businesses that transfer any information that includes client data so SimplyBook.me no longers offers only domain setup without SSL. Browser like Google Chrome have even started to notify site users especially about it when a site they are visiting is not encrypted.
As an example we show a link to Netsol where they compare the prices of SSL of various providers. The pricing at SimplyBook.me includes the cost of the SSL certificates for 3 years so this is a cost you will avoid during this time.
To get the domain to work on SimplyBook.me servers you need to go to your domain supplier (ie where you bought your domain) and visit the DNS controller for your domain. There you need to edit or add A records to the domain and point them to relevant IP address/servers at simplybook.me. The IP address depends on whether you are on SimplyBook.me (International users) or on SimplyBook.it (European users).
IP address for SimplyBook.it users: 51.255.64.80
IP address for SimplyBook.me users: 158.69.26.11
Please ask the live help of SimplyBook.me for help if you are unsure.
Following is an example from GoDaddy. There you need to go to the domain list, and click Manage DNS. There you can set the A record as shown on following image.
The @ can be any subnames of your domain that will be directed to SimplyBook.me. Instead of @ sign you could for example insert a certain word. For example you could use:  booking in which case you would have https://booking.YOURDOMAINNAME.com would be the domain to use at SimplyBook.me. If you insert * for a wildcard, then all subdomains would get directed to SimplyBook.me. If you only want "root" for your domain name, you do not set anything where the @ sign is. In which case the booking site would be https://YOURDOMAINNAME.com